World Blood Donor Day: Celebrating Life-Saving Heroes
Every year on June 14th, the world comes together to celebrate World Blood Donor Day. This special day serves as a reminder of the invaluable contribution made by blood donors worldwide and aims to raise awareness about the importance of regular blood donations. Initiated by the World Health Organization (WHO) in 2004, this annual event has grown into a global campaign, highlighting the critical need for safe blood and recognizing the selfless individuals who make a difference in the lives of others.
The theme for World Blood Donor Day 2023 is "Give blood and keep the world beating." It emphasizes the crucial role that every blood donor plays in maintaining a sustainable supply of safe blood for transfusions. The COVID-19 pandemic has presented unprecedented challenges to blood services around the world, including the disruption of donation campaigns and a decline in blood donations. Therefore, this year's theme emphasizes the need to keep the world's hearts beating by encouraging more people to donate blood.
Blood donation is a simple yet powerful act that can save lives. The donated blood is used in various medical procedures, including surgeries, cancer treatments, childbirth complications, and emergency situations. It is also vital for patients suffering from chronic illnesses and blood disorders. Without a sufficient supply of blood, medical professionals would struggle to provide timely and effective treatments to those in need.
One of the remarkable aspects of blood donation is that almost anyone can become a donor. As long as you are in good health, meet the age and weight requirements, and pass the necessary medical screening, you can contribute to this life-saving cause. Blood is classified into different types, such as A, B, AB, and O, as well as positive or negative Rh factors. Each blood type has specific characteristics, making it crucial to maintain a diverse range of blood donations to cater to the unique needs of patients.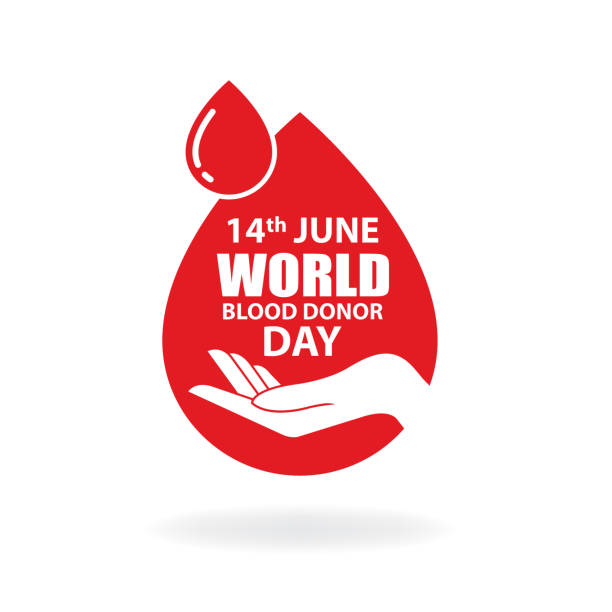 In addition to whole blood donations, there are other ways to contribute. Plasma and platelet donations are equally significant, as they are vital for patients with clotting disorders, burns, or immune deficiencies. Moreover, in recent years, the concept of directed or designated donations has gained popularity. In such cases, individuals donate blood specifically for a particular person, usually a family member or friend, in need of a transfusion.
World Blood Donor Day serves not only to honor donors but also to raise awareness about the need for a stable blood supply. Education campaigns help dispel myths and misconceptions surrounding blood donation, ensuring potential donors have accurate information and understand the process. By promoting a culture of regular voluntary blood donation, we can foster a sense of responsibility towards the well-being of our communities.
Blood donors are true heroes, selflessly giving a part of themselves to help others. They embody the spirit of compassion and solidarity that strengthens societies. On this day, it is essential to express gratitude to those who have donated blood in the past and to encourage more individuals to join the cause. Blood banks and healthcare organizations worldwide organize blood drives, donation centers, and awareness events to mark the occasion.
Governments, non-profit organizations, and healthcare institutions also play a vital role in ensuring the safety, accessibility, and affordability of blood supplies. They must continue to invest in infrastructure, equipment, and trained personnel to maintain a robust blood transfusion system. Efforts should also focus on implementing effective strategies to engage more people, especially young individuals, in regular blood donations.
As we celebrate World Blood Donor Day, let us recognize the tremendous impact that blood donors have on our lives. Their generosity and compassion help save countless lives every day. By donating blood, each of us can become a beacon of hope for someone in need. Together, let us give the gift of life and keep the world beating.