World Environment Day: Nurturing a Sustainable Future
Introduction
Every year on June 5th, people around the world come together to celebrate World Environment Day. This significant observance, established by the United Nations, serves as a global platform for raising awareness and encouraging positive action towards environmental preservation. World Environment Day highlights the critical importance of environmental stewardship, urging individuals, communities, governments, and organizations to take collective responsibility for the planet we call home.
The Theme: A Call to Action
Each World Environment Day is guided by a specific theme that addresses pressing environmental concerns. These themes are carefully selected to inspire action and promote change on both local and global scales. For instance, recent themes have focused on topics such as biodiversity preservation, ecosystem restoration, plastic pollution, and climate change mitigation.
World Environment Day 2023: Restoring Our Ecosystems
This year, the theme for World Environment Day is "Restoring Our Ecosystems." The focus is on highlighting the importance of preserving and revitalizing our ecosystems, which play a crucial role in maintaining a healthy planet and sustaining life. Ecosystems, including forests, wetlands, coral reefs, and grasslands, provide essential services like clean air, water, fertile soil, and habitat for countless species.
Ecosystems have been facing tremendous challenges due to human activities such as deforestation, pollution, overexploitation, and climate change. The 2023 theme aims to mobilize individuals and communities worldwide to take action and participate in ecosystem restoration initiatives. By restoring and protecting our ecosystems, we can mitigate climate change, conserve biodiversity, improve human well-being, and ensure a sustainable future for generations to come.
Individual Actions: Making a Difference
World Environment Day emphasizes that even small individual actions can make a significant impact collectively. Here are a few ways individuals can contribute to ecosystem restoration:
1. Plant trees: Trees are vital for maintaining a healthy environment. By planting trees, individuals can contribute to reforestation efforts, combat climate change, and restore ecosystems.
2. Reduce, reuse, and recycle: Minimize waste generation by adopting sustainable consumption patterns. Practice the 3Rs to reduce the strain on natural resources and prevent pollution.
3. Conserve water: Optimize water usage at home, school, and workplace. Promote rainwater harvesting and raise awareness about the importance of water conservation.
4. Support local biodiversity: Protect local wildlife and ecosystems by creating awareness, supporting conservation organizations, and participating in community-led initiatives.
5. Embrace sustainable practices: Adopt sustainable alternatives in daily life, such as using energy-efficient appliances, opting for public transportation, and reducing carbon footprints.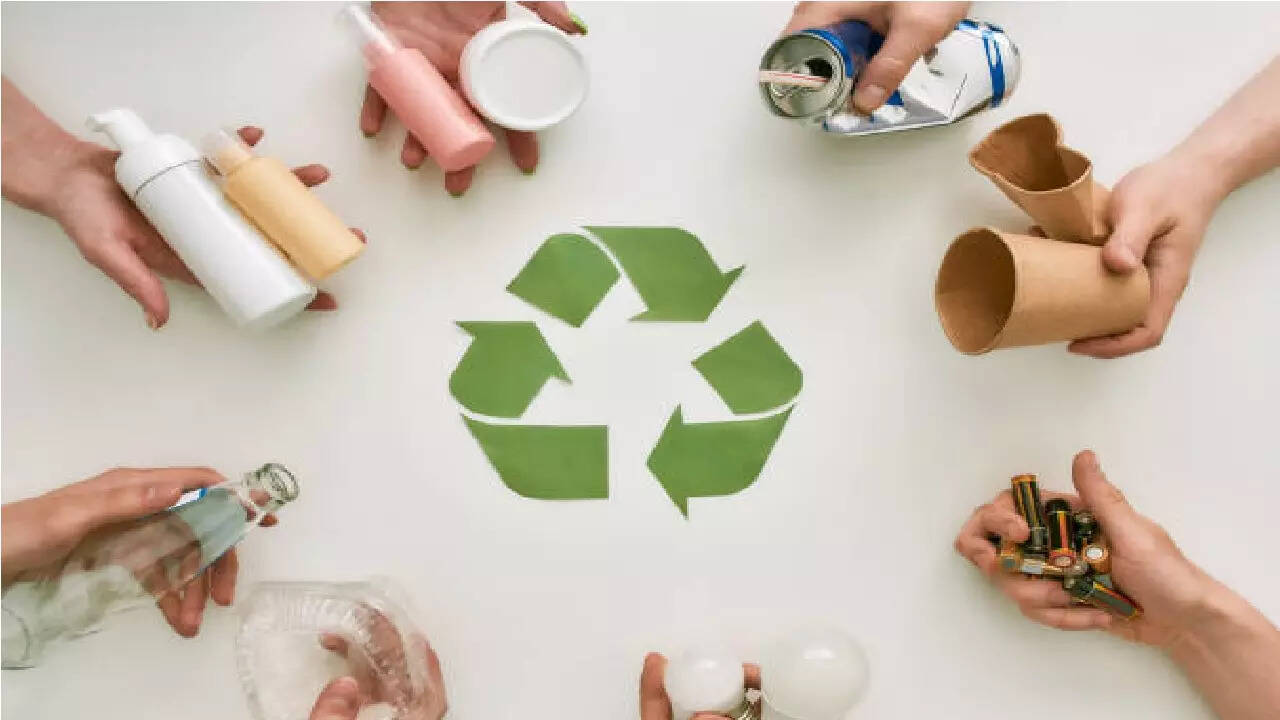 Collaborative Efforts: Mobilizing Communities and Governments
The success of World Environment Day relies on collective action at various levels. Communities, organizations, and governments all have essential roles to play in ecosystem restoration:
1. Community involvement: Engage with local communities, schools, and grassroots organizations to organize tree-planting drives, clean-up campaigns, and educational events that promote ecosystem conservation.
2. Corporate responsibility: Encourage businesses to adopt environmentally friendly practices, invest in sustainable technologies, and support initiatives that restore and protect ecosystems.
3. Government initiatives: Governments should prioritize environmental conservation by implementing policies that promote sustainable development, protect natural resources, and support ecosystem restoration projects.
4. International cooperation: Collaboration between nations is crucial for addressing global environmental challenges. Sharing knowledge, resources, and expertise can foster innovative solutions and drive positive change on a global scale.
Conclusion
World Environment Day serves as a powerful reminder that the fate of our planet is in our hands. By actively participating in ecosystem restoration initiatives, we can make a lasting impact on the environment. Through individual actions, community involvement, and collaborative efforts, we can ensure a sustainable future for ourselves and generations to come.
 Let us all pledge to protect, preserve, and restore our ecosystems, not just on World Environment Day, but every day.
Remember, every action counts. Together, we can make a difference and create a greener, healthier, and more sustainable world.